Software for You
WE BUILD AND DESIGN CUSTOM SOFTWARE UNIQUE FOR YOUR BUSINESS
Guava Development is a driven Software Services Company located in Perth, Western Australia dedicated to improving productivity and reducing costs through the targeted and innovative application of software assisted workflows and packages. Drawing on experience from the Mining, Oil & Gas and Government sectors we cover a breadth of knowledge and cross sector skills to identify inefficiencies in existing workflows.
We pride ourselves in taking the time to understand your business and deliver solutions that will help you achieve your business goals and make your day-to-day tasks faster and easier.
APP DEVELOPMENT
Get a step up on the competition and let us design and develop a specialized line of business iPad, Android or Windows app for your business.  Contact us today for a consultation and let us show you the advantages that tailored apps can bring to your business. Costs can vary quite a lot depending on requirements but as a guide will normally start at around $2000. When you contact us we will usually have a quick 15 min chat about your requirements so we can give you a no obligation no sales pitch ball park quote.
WEB DEVELOPMENT
From web site spring cleans to new builds we can create a professional and unique web site for your business. Having a professional, clean and mobile friendly web site is a must in this day and age, we only use industry standard CMS's (Content Management System) which give you the power to update and own your site content or we offer support arrangements and can take care of everything.
CUSTOM SOFTWARE DEVELOPMENT
We have a broad technical knowledge to deliver any custom software development package to the highest standard whether that be to Mobile, Web, Desktop or a mixture of the three. We have a particular interest in GIS (Geographic Information System) solutions.
WORKFLOW AUDITING
We provide on-site auditing of your existing workflows and business processes to identify situations where application of an OTS (Off the Shelf) or Custom Software package will increase productivity and/or reduce costs for your business. The main aim isn't to automate the entire business process but to identify quick wins where a small investment can provide a large return.
APPLICATION SUPPORT SERVICES
We can provide external application support services for your internal applications under an agreed SLA (Service Level Agreement). We specialize in taking up support of legacy applications where internal skills have been transitioned or lost but the application remains business critical.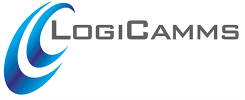 Web App / Application Support Services / SharePoint Customisation
Web App / Application Support Services / Data Warehousing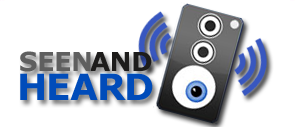 If you just want to know what is possible or already know what you want start by getting in contact with us. We never charge for a chat.